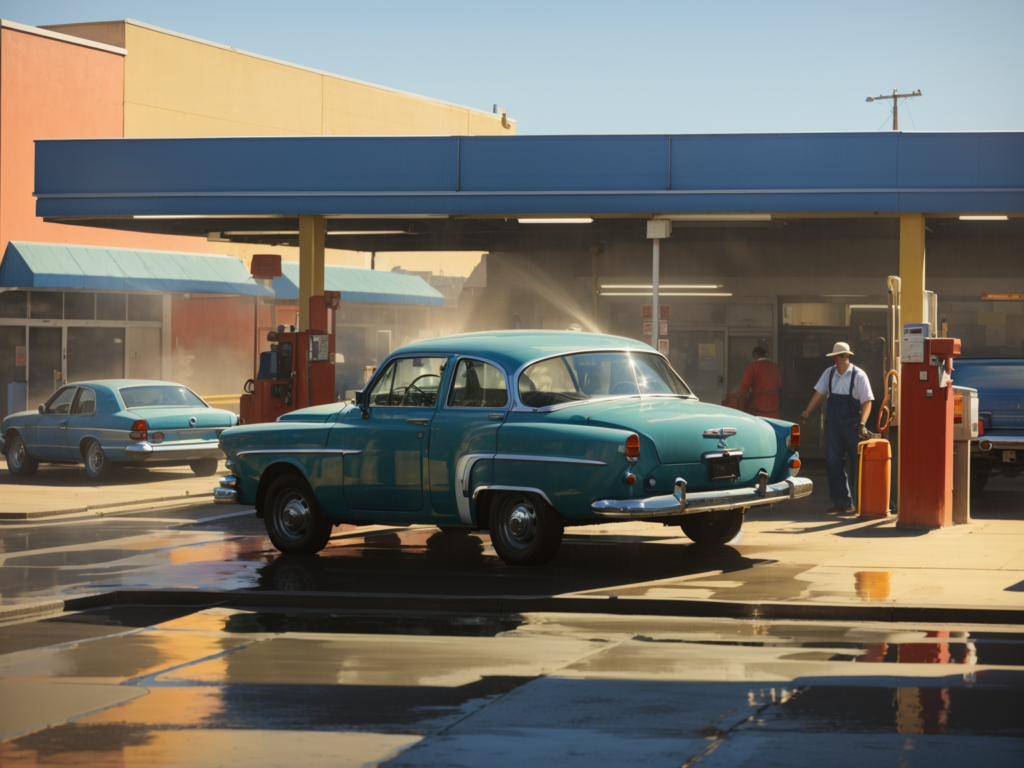 Opening a car wash can be a lucrative business opportunity. A car wash can provide stable income and profit with the right location and effective marketing. Here are some of the top benefits of owning a car wash business.
Steady Cash Flow
One of the biggest perks of owning a car wash is the potential for steady cash flow. Most car wash businesses see a consistent stream of customers day in and day out. Car washing is an essential service that never goes out of demand.
Unlike many retail businesses, economic downturns do not negatively impact car washes. People still need to wash their cars in good times and bad. This makes the cash flow of a car wash business highly reliable compared to other industries.
Multiple Revenue Streams
A car wash business offers multiple revenue streams from different services. Many car wash locations offer standard exterior washes as well as additional services.
Self-service wash bays – Customers wash their vehicles using coin-operated wash bays. Revenue comes from the coins deposited into the machines.
Touchless washes – Touchless car washes use high-pressure spray guns and soap brushes to clean vehicle exteriors. Customers can choose wash packages with different levels of cleaning.
Full-service washes – Full service washes provide complete interior and exterior cleaning. This service relies on employees to hand wash, dry, vacuum, and detail vehicles.
Detailing services – Car wash businesses can offer premium detailing services like polishing, waxing, carpet shampooing, headlight restoration, and more.
Vending machines – Car wash locations can install vending machines that sell air fresheners, tire shine, floor mats, and other impulse purchases.
A car wash can maximize revenue potential by offering multiple profit centers in one location. Business owners can tailor their mix of services to match their local market's needs and preferences.
Recurring Customer Base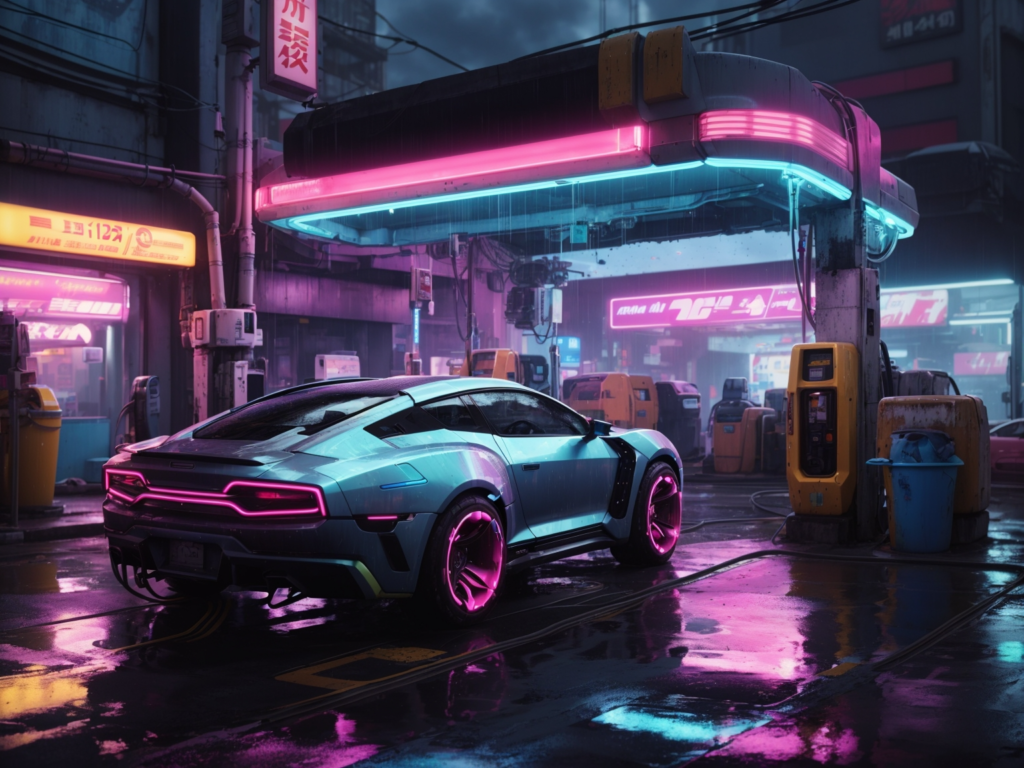 Most car wash customers are repeat visitors rather than one-time users. Drivers who find a car wash they like will return repeatedly. Building up a base of regular customers is vital for steady revenue.
Car wash owners can encourage customer loyalty through:
Monthly membership plans – Offer discounted washes for members who pre-pay each month. This incentivizes customers to return frequently.
Loyalty programs – Reward frequent customers with free washes or discounts after reaching certain visit milestones.
Referral incentives – Give customers discounts or free washes for referring new customers.
Subscription plans – Customers can pay a flat monthly fee for unlimited basic washes.
Convenience – Make visiting fast and easy with amenities like automated payment systems.
Recurring customers who visit weekly or more often are the bread and butter of a successful car wash. Satisfying the regulars leads to sustainability.
Low Labor Costs
One of the advantages of a car wash over other small businesses is relatively low labor costs. Many car wash models require minimal employees.
No labor is needed for self-serve washes other than occasional maintenance of the facilities and coin machines. Touchless automatic washes only need one or two attendants on-site during operating hours. Hand wash services require more labor, but staffing needs are still low compared to restaurants or retail shops.
Keeping labor costs down is crucial for profitability in the car wash industry. Savvy owners choose semi-automated systems that balance quality and efficiency. They also design efficient workflows to maximize productivity.
Flexible Hours
Car wash owners enjoy flexibility when setting their business hours of operation. Most car washes can be open extended hours – from early morning to late evening – to accommodate customer demand.
Some locations stay open 24/7 with self-service wash bays that customers can access any time of day or night. Staying open late or even round-the-clock allows a car wash to generate more revenue.
Owners can staff attendants during peak daylight hours when volume is highest. They may operate with minimal or no staff for overnight or off-peak hours to reduce labor costs. This flexibility with staffing keeps expenses in check.
Low Startup Costs
While starting any small business requires capital, a basic car wash can be launched without excessive startup costs. Owners must invest in property, equipment, and working capital, but costs are reasonable compared to many other ventures.
For example, a self-serve car wash can be built for under $1 million. This costs $3-5 million for a full-service luxury car wash. While significant, these startup costs are achievable through business loans and investor funding.
Other small businesses like restaurants easily cost $500,000 to $1 million just to open the doors. A car wash's relatively modest startup costs make it an appealing investment for entrepreneurs.
Prime Locations
Successful car wash sites share a common trait – prime locations. Car washes need high visibility and easy access to draw in drive-by traffic. Ideal spots include:
Corner lots on busy streets
Near freeway on-ramps and off-ramps
Gas stations and convenience stores
Strip malls and shopping plazas
Grocery stores and big box retailers
Land costs more for prime locations, but the extra visibility and traffic make it worth the investment. Convenience and accessibility are major factors in customers choosing a regular car wash.
Environmentally Friendly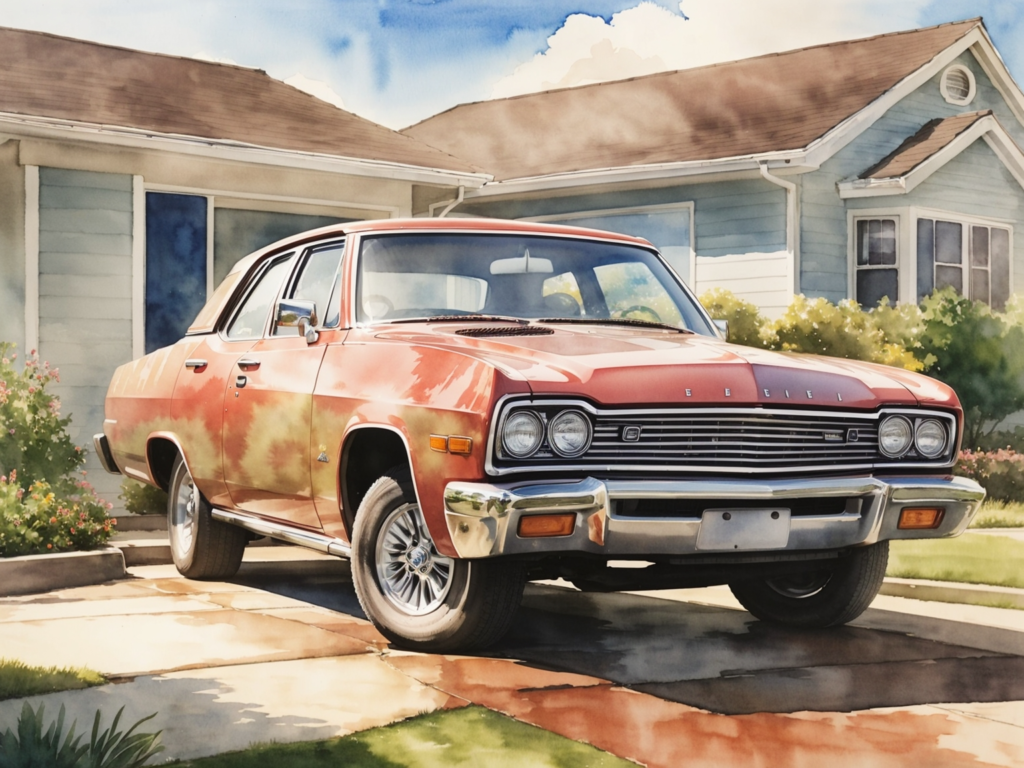 Eco-conscious consumers may choose professional car washes over home washing. Washing vehicles at home often sends dirt, oil, and contaminants down storm drains. Professional car washes are required to treat and recycle wash water.
Many modern car washes use advanced water reclaim systems to filter and reuse water multiple times. Some also collect rainwater for washing. These sustainable practices appeal to green-minded customers.
Car wash owners can promote their environmental credentials through certification programs like the International Carwash Association's WaterSavers initiative. This reassures customers and reinforces a positive brand image.
Low Overhead
Keeping overhead costs low is crucial for profit margins in the car wash business. After the initial capital investments, overhead expenses include:
Mortgage or rent
Property tax
Utilities
Insurance
Marketing
Chemicals and cleaning supplies
Equipment maintenance
Credit card processing fees
Careful owners can keep these costs contained through smart practices like:
Buying instead of leasing property
Installing energy and water efficient utilities
Securing insurance through an industry association
Using social media marketing instead of paid ads
Buying supplies in bulk at wholesale rates
Training staff to prevent equipment damage
Negotiating credit card rates based on volume
Controlling overhead is about consistency. Car wash owners can maximize profitability by ingraining lean operations into the business from day one.
Ability to Scale
Once a car wash is established, owners can scale up operations to increase growth and profits. Options for expansion include:
Adding new service bays
Expanding detailing capabilities
Opening multiple locations
Building an express exterior-only wash
Launching a mobile detailing fleet
Selling branded car wash products
Licensing franchise locations
Providing consulting services to other car wash owners
Scaling strategically requires planning and investment, but the upside is immense. With deliberate expansion, a profitable car wash generating $1 million in annual revenue could reach $5 or $10 million. This highlights the potential for growth in the industry.
Start Your Car Wash Business Today
As this overview illustrates, car washes offer many advantages for aspiring business owners. They provide stable income with diverse revenue streams and significant upside potential. Car wash operators can build a thriving enterprise by emphasizing quality, efficiency, and customer service.
For those with an entrepreneurial spirit, the car wash industry provides an accessible and profitable path to small business success. If you're ready to dive in, the resources below provide useful information on starting and running a car wash:
[1] How to Start a Car Wash Business
[2] Car Wash Location Guide
[3] Car Wash Financing Options
[4] Hiring Employees for a Car Wash
[5] Car Wash Marketing Ideas
With dedication and smart planning, you can join the ranks of successful car wash owners. The benefits are clear – sustainable cash flow, loyal customers, prime locations, and scalability. Turn your dream of opening a car wash into reality today.
Q: What are the pros and cons of owning and starting a car wash business?
A: Owning and starting a car wash business has advantages and disadvantages. Here are the pros and cons:
Q: What are the different types of car washes?
A: There are several car washes, including automatic car washes, self-service car washes, and tunnel car washes.
Q: Is opening a car wash business a good idea?
A: Opening a car wash business can be a good idea for those interested in the car wash industry. However, it also has its challenges.
Q: What should be included in a business plan for a car wash?
A: A business plan for a car wash should include details about the type of car wash, market analysis, financial projections, and marketing strategies.
Q: What are the disadvantages of owning a car wash?
A: Owning a car wash comes with its own disadvantages, such as the high cost of equipment, operating expenses, and the demand for car washes being seasonal.
Q: What are the prospects of a successful car wash business?
A: A successful car wash business can be profitable, especially if there is a high demand for car washes in your area and you provide quality services.
Q: Is investing in a car wash a good financial decision?
A: Investing in a car wash can be a good financial decision if there is a steady demand for car washes in the area and you have a well-planned business strategy.
Q: What type of car wash requires the least amount of labor?
A: Automatic car washes typically require the least labor as they are mechanized and can be operated with minimal staff.
Q: What are the pros and cons of starting your car wash?
A: Starting your car wash can offer flexibility and potential profits, but it also requires careful planning, high initial investment, and ongoing maintenance.
Q: How can I learn about the car washes in my area?
A: You can find out about the car washes in your area through local directories, online search engines, or by asking for recommendations from friends or neighbors.