Owning a luxury vehicle like a Lexus can be a rewarding experience. Lexus has built a reputation for reliability, quality, comfort, and prestige. However, there are some downsides to owning a Lexus that should be considered as well. This article will examine the key pros and cons of Lexus ownership.
The Pros of Owning a Lexus
Reliability and Quality
One of the biggest advantages of owning a Lexus is the brand's reputation for reliability and build quality. Lexus consistently ranks near the top of reliability surveys and quality studies.
Lexus vehicles are meticulously assembled using premium materials and excellent fit and finish. This results in a refined and luxurious driving experience.
The brand also benefits from Toyota's renowned reliability. Lexus models typically have very few mechanical issues or problems compared to other luxury makes.
This reliability means Lexus vehicles often have longer ownership cycles and higher resale values than competitors. The quality craftsmanship leads to a more satisfying and worry-free ownership experience.
Comfort and Refinement
Lexus vehicles provide a very comfortable and refined driving experience:
The plush, supple leather seats offer excellent long-distance comfort.
Cabins are well-insulated from noise, resulting in a quiet and peaceful cabin environment.
The smooth ride quality helps isolate passengers from bumps and imperfections in the road.
Many owners comment on the floaty yet stable handling, which emphasizes comfort over sportiness.
Thoughtful ergonomics and luxury amenities like heated/cooled seats enhance the sense of refinement.
Safety
Lexus has a strong reputation for safety, with most models achieving top ratings in crash tests. Key safety features found on Lexus vehicles include:
Advanced driver assistance systems like pre-collision warning and automatic emergency braking.
Blind spot monitoring and rear cross-traffic alert.
10+ airbags to protect occupants in a crash.
Vehicle stability control and traction control.
All-wheel drive on some models for better handling in poor conditions.
Adaptive headlights that help illuminate curves at night.
This comprehensive suite of active and passive safety features provides peace of mind to Lexus owners.
Prestige and Status
The Lexus brand carries a high level of prestige and status appeal. Key factors that contribute to the brand's upscale image include:
The aspirational brand positioning of Lexus vehicles.
Owners appreciate the luxury amenities and attention to detail.
The dealership experience is focused on customer satisfaction.
Many consider Lexus to be on the same tier as German luxury brands like BMW and Mercedes-Benz.
The styling, while conservative, projects an elegant and upscale look.
For these reasons, owning a Lexus can be a status symbol and source of pride for some buyers.
Strong Resale Value
Thanks to the reputation for quality, prestige, and customer satisfaction, Lexus vehicles typically have very strong resale values.
Data shows Lexus models depreciate slower than other luxury brands.
Strong resale value means lower depreciation costs for owners.
Lexus vehicles command higher trade-in and private-party sale prices relative to competitors.
The excellent resale value helps offset Lexus vehicles' higher initial purchase prices.
The Cons of Owning a Lexus
However, there are some potential drawbacks of Lexus ownership to consider as well:
Expensive to Purchase
Lexus vehicles tend to have high purchase prices, which makes buying one a significant financial investment:
Base prices for Lexus models start around $40,000 and can reach over $100,000 for the top-trim versions.
There are fewer discounts or incentives offered compared to non-luxury brands.
Adding desirable options and packages further raises the sticker price.
Lexus does not currently sell entry-level or budget models in the U.S. market.
The premium pricing puts Lexus out of reach for a lot of buyers. Careful budgeting is required to afford one.
Costly to Maintain and Repair
In addition to the high purchase price, maintaining and repairing a Lexus is expensive:
Routine maintenance items like oil changes are pricier than for mass-market brands.
Repairs and part replacements tend to cost more due to the luxury components.
Insurance premiums will be higher as well compared to a mainstream brand.
Most Lexus models require premium fuel, which adds to long-term ownership costs.
While Lexus vehicles are very reliable, the maintenance and repair costs remain elevated compared to non-luxury vehicles.
Less Exciting to Drive
Lexus vehicles emphasize smoothness, quietness, and comfort over sporty driving dynamics:
The steering and handling tend to be isolated instead of communicative and engaging.
Throttle response and acceleration is more leisurely rather than exciting.
The styling of Lexus models leans conservative rather than dramatic or emotional.
There are fewer performance-oriented options compared to rivals from BMW or Mercedes.
As a result, Lexus vehicles are seen as less exciting and fun to drive than competitors by some critics. The focus is on refinement rather than driving enjoyment.
Dated Technology
One downside of Lexus models is the technology often feels dated compared to rivals:
The infotainment systems lack the latest connectivity tech and features.
Options like Apple CarPlay and Android Auto are missing on most models.
The interfaces and graphics seem outdated next to competitors.
Advanced driver assistance tech is present but not as robust as some luxury makes.
Lexus has fallen behind in the technology race, which could be a turn-off for tech-focused buyers.
Less Interior Space
The sleek exterior designs of Lexus models tend to come with some trade-offs in interior space:
Rear seat legroom and headroom is tighter than in rivals from Mercedes and BMW.
Cargo space in the trunk is generally less than competitors as well.
The swooping rooflines compromise the rear headroom.
Some Lexus models have noticeably less interior room than expected for a large luxury sedan.
Conclusion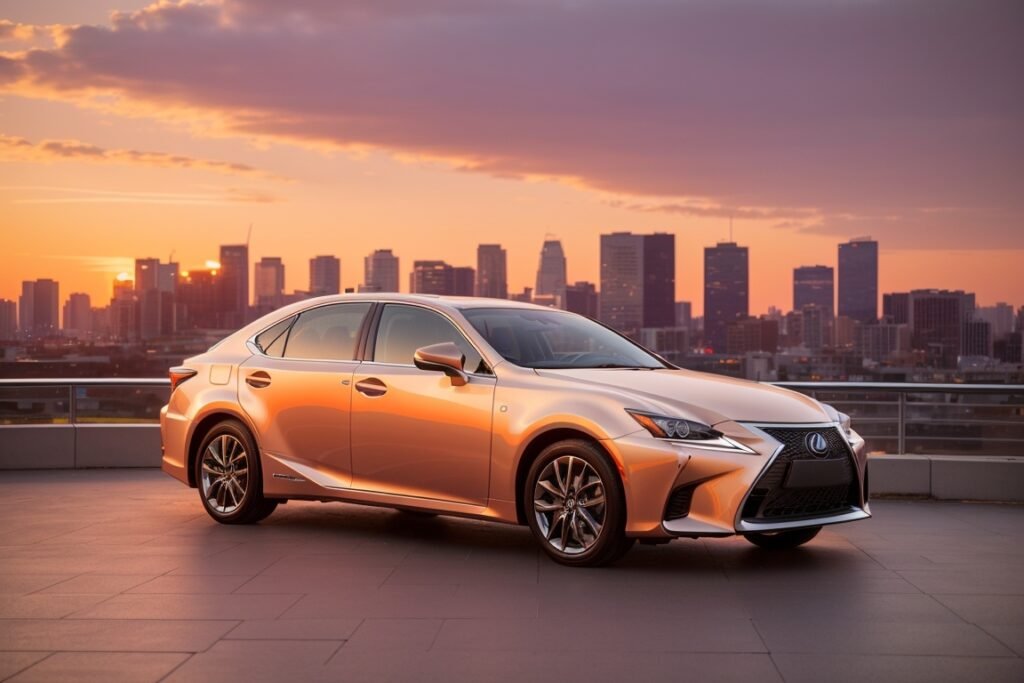 In summary, owning a Lexus offers unparalleled reliability, refined comfort, safety, prestige, and excellent resale value. However, some disadvantages include the high upfront cost, expensive maintenance requirements, less exciting driving dynamics, dated technology, and slightly cramped interior space on some models.
Lexus models are compelling choices for buyers seeking a well-built luxury vehicle with an emphasis on comfort, quality, and low-stress ownership. However, buyers desiring the latest high-tech features or more sporty driving characteristics may want to look elsewhere. As with any major purchase, it's wise to carefully assess your needs and priorities to determine if a Lexus is the right fit. Test driving models from Lexus and rival brands can help inform your decision.
Q: What are the pros and cons of owning a Lexus?
A: Owning a Lexus comes with its own set of advantages and disadvantages. Here are some of the pros and cons:
Q: What is the reliability of Lexus vehicles?
A: Lexus vehicles are generally known for their high reliability. The brand is a subsidiary of Toyota, which has a reputation for building dependable cars.
Q: Are Lexus cars luxurious?
A: Lexus cars are known for their luxurious features and high-end interior design. They use high-quality materials and offer a premium driving experience.
Q: Which Lexus model is the best?
A: The best Lexus model depends on your preferences and needs. Some popular choices include the Lexus RX, ES, NX, and LS.
Q: How is the mileage of Lexus vehicles?
A: Lexus vehicles usually have good mileage, especially hybrid models like the RX 350h. However, the exact mileage can vary depending on the model and driving conditions.
Q: Does Lexus offer wireless Apple CarPlay and Android Auto?
A: Many newer Lexus models come with wireless Apple CarPlay and Android Auto compatibility. This lets you connect your smartphone to the car's infotainment system without cords.
Q: What is the warranty on Lexus vehicles?
A: Lexus offers a comprehensive vehicle warranty, which typically includes coverage for 4 years or 50,000 miles, whichever comes first. They also provide additional warranty options for specific components.
Q: How is the storage space in Lexus cars?
A: Lexus cars generally offer ample storage space, with well-designed interiors that maximize usability. They have spacious trunks and convenient storage compartments throughout the cabin.
Q: What are the materials used in the interior of Lexus cars?
A: Lexus uses high-quality materials in the interior of their cars, such as premium leather, wood accents, and soft-touch surfaces. The attention to detail in the design and craftsmanship is evident.
Q: Are Lexus vehicles known for their suspension and driving experience?
A: Yes, Lexus is known for providing a comfortable and smooth driving experience. They have refined suspension systems that absorb road imperfections and deliver a luxurious ride.