Men's hair trends come and go, but a few iconic styles stand the test of time. Recently, edgar, wolf, and buzz cuts have emerged as hugely popular looks, especially among Gen Z and Millennial men. These short, textured, and versatile cuts suit a wide range of face shapes and hair types. Read on to learn all about these hot men's hairstyles!
What is an Edgar Haircut?
The edgar cut, also known as the takuache cut, is a Mexican-American hair trend that has exploded in popularity on TikTok and beyond. This short style features:
A bowl-shaped silhouette with a blunt fringe across the forehead
Longer hair on top that can be styled messy or sleek
Closely cropped back and sides, faded or undercut
Heavy texturizing and layering for movement
Edgars first emerged in Latino communities, especially in Texas and the American Southwest. The style nods to cultural roots like ranchera, norteño, and Chicano.
On TikTok, Edgar cuts are viral – often paired with a cowboy hat, boots, and other traditional looks. They're a hit among Zoomers and young millennials of all backgrounds seeking an edgy, rebellious 'do.
Why Choose an Edgar?
There are many reasons the edgar is surging in popularity:
Low maintenance – With buzzed sides, edgars need little daily styling. Just finger-comb the top into place.
Versatile styling: messy, swooped, sleek, and spiky—the edgar suits it.
Cool and edgy: The textured crop gives off alt, hipster vibes.
Flattering – The fringe frames the face while the fade elongates it.
Works on all hair types—curly, thick, thin, straight—anyone can rock an edgar!
What is a Wolf Cut?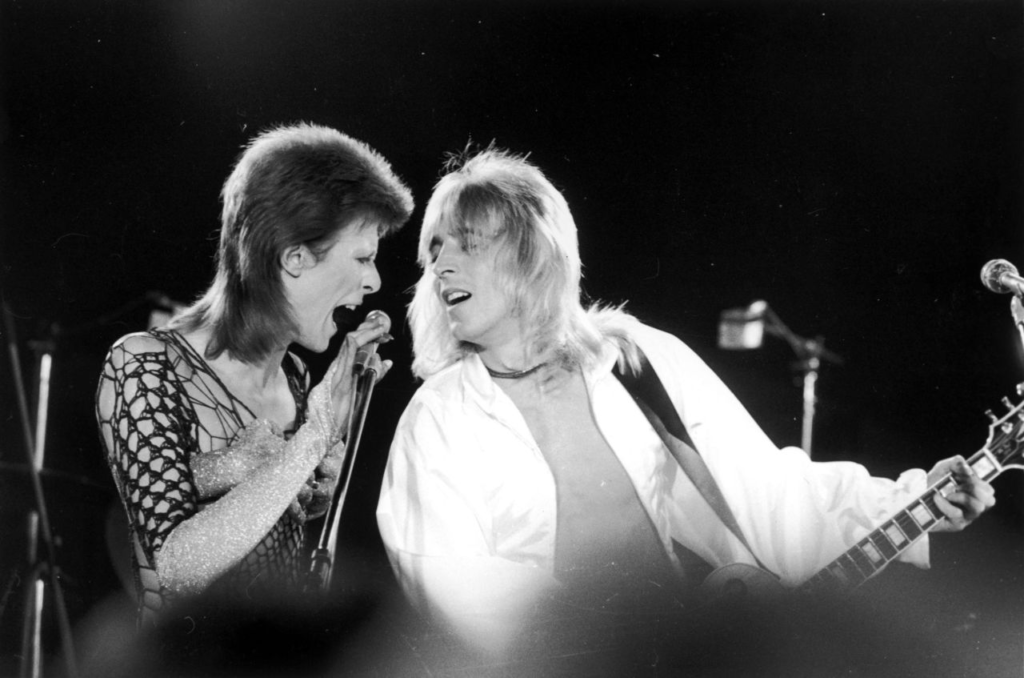 The wolf cut is another trending unisex style popularized on TikTok and Instagram. Wolf cuts feature:
Choppy, piecey layers throughout
A shaggy, tousled texture
Face-framing curtain bangs
Layers meant to imitate the look of fur
This modern mullet variant has an undone, indie vibe. The wolf cut works for straight, wavy, or curly hair since the layers enhance natural texture. For sleeker hair, teasing at the roots boosts volume and height.
Why Choose a Wolf Cut?
Some reasons the wolf cut is in demand:
Gender fluid – Suits anyone identifying as male, female, or non-binary.
Textured and messy – Looks intentionally undone and chaotic.
Volume and flow – With teasing, layers create body and movement.
Low maintenance – Air dry and finger style for an easy routine.
Face framing – Curtain bangs soften features.
Edgy style – Embodies punk, grunge, emo aesthetics.
What is a Buzz Cut?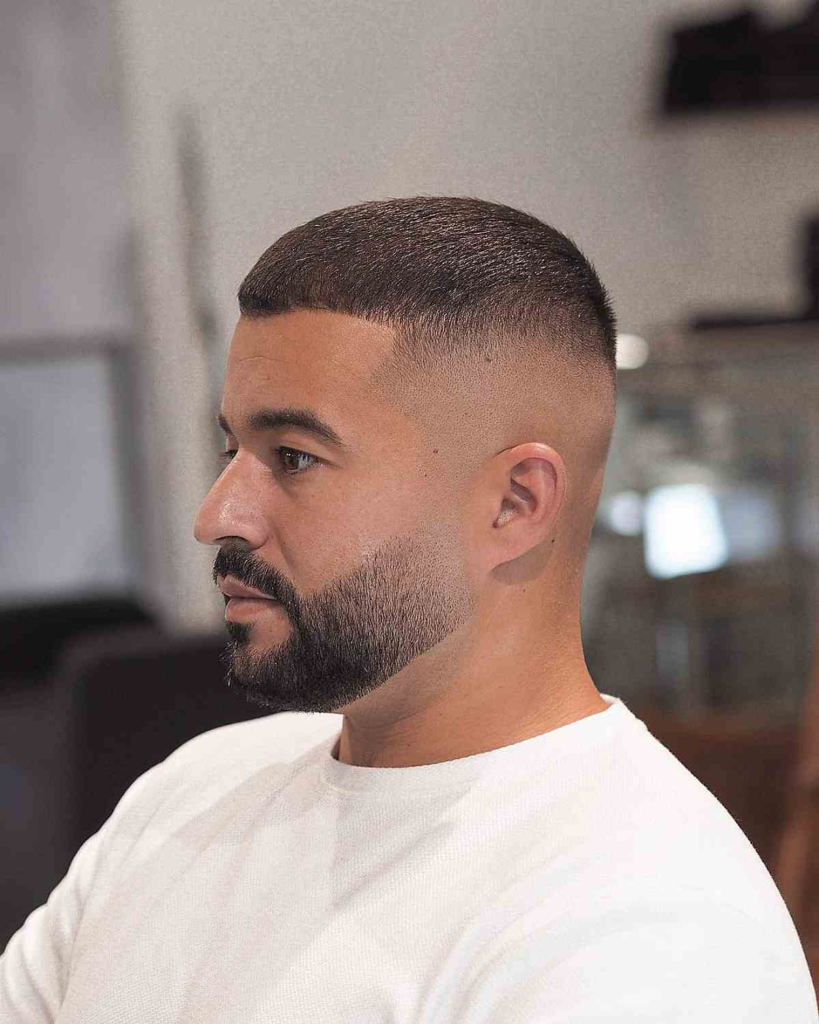 The buzz cut is a timeless, simple style where hair is clipped extremely short using clippers. Key features include:
Hair trimmed to a uniform 1/8 to 1/4 inch all over
Exposes the shape of the head
Often faded or undercut around the sides/back
Little to no styling required
Buzz cuts initially gained popularity among skinheads and the military, but today all types of men wear them. Their practicality and masculinity appeals to minimalists and athletes alike.
Why Choose a Buzz Cut?
Some of the buzz cut's advantages are:
Low maintenance – No need for styling products or hair washing.
Cool and breezy – Keeps the head and neck cooler.
Bold look – Puts facial features and head shape on display.
Versatile – Pair with any personal style, from formal to casual.
Easy to cut – Do it yourself or get it trimmed in minutes.
Ideal for thinning hair – Removes appearance of bald spots.
How to Style Edgar, Wolf, and Buzz Cuts
Styling an Edgar Cut
Apply a matte pomade, wax, or clay to texturize the top layers.
Use your fingers to sweep sections forward and across the forehead messily.
For more polish, use a comb to part and swoop the top layers neatly to one side.
Hairspray offers light hold to keep the edgar in place.
Styling a Wolf Cut
Work a texturizing sea salt spray through damp hair.
Scrunch layers with hands to encourage waves or curls.
Diffuse upside down for volume, lifting hair at the roots.
Air dry the ends, then finger comb for separation.
Finish with a matte wax or clay for light hold and sheen.
Styling a Buzz Cut
Always start with clean, freshly buzzed hair.
Use a moisturizing shampoo and conditioner to prevent dryness.
Pat dry gently with a towel – rubbing can irritate the scalp.
Apply beard oil or moisturizer if desired for an extra shiny look.
Buff with a microfiber towel to remove excess oil or product.
Flattering Face Shapes for These Cuts
The edgar, wolf, and buzz can suit any face nicely. But here are some of the most ideal face shapes for each:
Edgar cut: Oval, diamond, oblong, square, heart
Wolf cut: Oval, heart, diamond, round
Buzz cut: Oval, oblong, square, triangle
That said, anyone can tailor these cuts to flatter their features with the right finish. A skilled barber will cut and style the hair to complement your face shape.
For example, those with rounder faces can opt for a high fade edgar to add definition. Guys with square faces can go for longer, side-swept bangs in a wolf cut to soften angles.
How to Ask Your Barber for These Cuts
Bring photos to show exactly how you want your edgar, wolf, or buzz to look. But also use these terms to describe key elements:
For an edgar:
Bowl-shaped silhouette
Blunt fringe across forehead
Texturized/razored top layers
High/mid/low fade back and sides
Leave length on top
For a wolf cut:
Shaggy choppy layers throughout
Piecy disconnected ends
Face-framing curtain bangs
Layers to enhance natural texture
Tapered nape and sides
For a buzz:
Uniform 1/8 to 1/4 inch length all over
High/mid/low fade sides/back
Crisp hairline at temples/nape
Expose head shape
No comb marks or lines
Try a Faded Edgar-Wolf Hybrid
For guys who can't decide between an edgar or wolf cut, a faded hybrid of both is a stylish option.
This look combines:
The edgar's cropped bangs and bowl silhouette
The wolf's piecey chopped layers on top
Faded or undercut sides
The texture and flow of both cuts
It's an edgy, masculine style with definition and flow. For added flair, go for a unique part, like a zig-zag or curved shape.
Conclusion
Edgar, wolf, and buzz cuts make up three of the hottest men's hairstyles right now. With their rebellious vibe, textured finish, and low daily maintenance, it's easy to see the appeal. These cuts also suit a wide variety of face shapes and hair types.
Ask your barber for an edgar, wolf, or buzz to score a stylish, on-trend look. And don't forget to customize the finish to complement your facial features. With the right cut and styling, you'll turn heads for all the right reasons.
Citations:
[1] https://nichetwins.com/one-niche-to-rule-them-all/
[2] https://www.latimes.com/lifestyle/image/story/2023-08-10/the-edgar-haircut-all-the-rage-among-the-foos
[3] https://files.eric.ed.gov/fulltext/ED462790.pdf
[4] https://www.longbeach.gov/find_v2/_click?_t_hit.id=CLB_Web_Models_Pages_DepartmentNewsPage%2F_035a21c6-b739-4b89-9e28-9c83f3a7f742_en&_t_hit.pos=8&_t_id=1B2M2Y8AsgTpgAmY7PhCfg%3D%3D&_t_ip=66.249.73.147&_t_q=organization&_t_redirect=http%3A%2F%2Fflj.su%2Fxpjyv6q.htm&_t_tags=language%3Aen%2Csiteid%3A94954c0f-e16a-468a-820a-a11809373f86
[5] https://www.reddit.com/r/malehairadvice/comments/ke708g/how_come_so_many_guys_are_getting_this_edgar_cut/