Buying a car can be expensive, especially if you're on a tight budget. However, with the right preparation and research, there are ways to get a great deal on a quality used vehicle. Here are some tips for finding the cheapest way to buy a car in 2023.
Focus on Used Cars
The most significant savings when buying a car comes from looking at pre-owned or used vehicles rather than new ones. New cars begin depreciating rapidly as soon as they are driven off the dealership lot. After just one year, a new car can lose 30% or more of its original value. In contrast, a 1-2 year old used car has already taken that big depreciation hit but is still relatively new.
When looking for a used car, aim for certified pre-owned (CPO) vehicles when possible. CPO cars are manufacturer-backed programs where the automaker inspects and warrants the vehicle like new. CPO cars cost a bit more than used but provide peace of mind.
Calculate the True Cost to Own
The purchase price is only one part of what makes a car cheap or expensive. You also need to research and calculate the true cost to own over time. This includes:
Depreciation
Interest paid on any auto financing
Insurance costs
Expected maintenance and repairs
Fuel efficiency and expected gas costs
In the long run, cars with lower purchase prices can sometimes have higher ownership costs. Always run the numbers beforehand to determine the total cost of ownership and not just the sticker price. Resources like Kelley Blue Book can help estimate ownership costs for different makes and models.
Get Pre-Approved Financing
If you need to finance your used car purchase, getting pre-approved for an auto loan first is wise. This lets you know your interest rate and monthly loan payment ahead of time. With a pre-approval letter, you can focus on negotiating just the price of the car itself.
Aim for the shortest loan term you can afford, as this minimizes interest paid over the life of the loan. You can also save money with a larger down payment, ideally 20% or more of the vehicle's price.
Credit unions often offer the most competitive interest rates. But also check with your bank or online lenders like Capital One, LendingTree, and Lightstream.
Consider a Private Seller
Used cars are available from both private sellers and dealerships. Private party sales can sometimes yield savings compared to a dealer since an individual seller has more room to negotiate on price. However, private sales do come with more risk.
If buying from a private seller, get a vehicle history report and have a mechanic inspect the car first. Ask if the seller has service records to review. Also, ensure the title is clear, and you follow all steps to transfer ownership legally.
A dealer-certified pre-owned car costs more but includes a warranty, vehicle history report, and other protections. Evaluate whether the peace of mind is worth the tradeoff in price.
Calculate the Vehicle's Value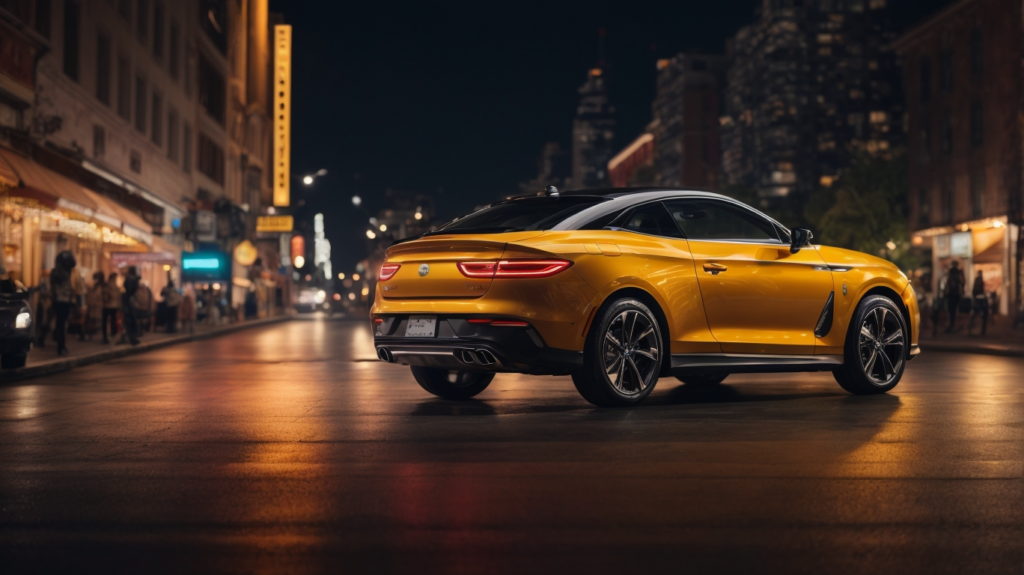 It's impossible to know if you're getting a good deal on a used car if you don't know what it's worth. Do your homework to determine the fair market value and invoice price of any car you are considering.
Resources like Kelley Blue Book (KBB), Edmunds, NADA, and Consumer Reports provide free online tools to see used vehicles' wholesale and retail value. This empowers you to negotiate from an informed position.
Cast a Wide Search Net
It would be best to cast your search net wide to find the cheapest used cars. Expand your search area to a 100 mile radius or more. Most people only shop locally, so you're more likely to discover hidden gem deals in neighboring towns.
Leverage online classifieds sites like Craigslist, Facebook Marketplace, Autotrader, Cars.com, and more. Check both dealer and private party listings across all major platforms. Setting custom saved searches and alerts helps new listings come to you.
Consider an Online Retailer
A new breed of online used car retailers like Carvana, Vroom, and Shift have entered the market. These sites offer huge vehicle inventories with no-haggle pricing. Their lower overhead costs can translate to savings for the buyer.
Online retailers also deliver vehicles directly to your door, often with a short trial period. This saves time and hassle versus shopping locally. Just be sure to get the car inspected after delivery.
Time Your Purchase Strategically
Certain times of the year are better for scoring a bargain on a used car. For instance, dealers are more motivated to make deals toward the end of a quarter or model year. They want to move aging inventory off the lot to accommodate new arrivals.
End of model year sales start around September when the next year versions roll out. Dealers also tend to slash prices toward the end of December to meet annual sales quotas.
Get Quotes from Multiple Lenders
Most people just accept the auto financing terms offered by the dealership. But this is often an expensive mistake. Dealers make money on financing, so their interest rates are marked up.
Instead, get quotes from at least 3 lenders: a bank, a credit union, and an online auto lender. Come armed with the lowest rate to negotiate the financing or pay cash if you find a great deal. Having financing pre-arranged gives you leverage to focus only on the out-the-door price.
Negotiate the Price Down
Now comes the fun part – negotiating! Do your homework beforehand by researching the vehicle's invoice price, fair market value, and applicable incentives or rebates. Use an offer sheet to make your initial offer and negotiate from there.
Focus just on the out-the-door price and monthly payment. Be ready to walk away if you can't reach your target price. There are always other deals out there.
Get Everything in Writing
Before signing the paperwork, ensure you have the negotiated price and terms in writing. Carefully review the sales contract and do not get pressured into add-ons like extended warranties and service plans in the finance office. These are all profit centers for the dealer.
Also double check that any promised extras like new tires or a roof rack are listed on the sales contract before signing. Get all agreements in writing to avoid misunderstandings.
Inspect and Test Drive Thoroughly
While test driving a used car, pay attention to any potential problems. Look for engine hesitations, transmission issues, brake noises, pulls, vibrations, leaks, warning lights, and more.
Give the car a thorough inspection inside and out. Look for body damage, paint imperfections, tire wear, rust, and interior wear and tear. Ensure all features and electronics function properly. Identify any issues to negotiate repairs or deduct them from the price.
Don't Forget Taxes and Fees
The negotiated purchase price is not your true out-the-door cost. You must also budget for sales tax, title transfers, registration fees, and dealer documentation fees. These can add hundreds or even thousands to the bottom line price.
Many buyers are surprised when taxes and fees are added at signing. So be sure to research costs for your state and include them in any budget and negotiations. Get an itemized quote from the dealer beforehand so there are no surprises later.
Review Insurance Rates
Before finalizing a used car purchase, check insurance rates and shop around. Rates can vary dramatically for the same driver based on factors like vehicle make, model, year, and trim package. Sports cars and luxury brands often have much higher premiums.
Get quotes from insurers like Geico, Progressive, State Farm and Allstate to find the best rate. Ask about any discounts for safety features like airbags and anti-lock brakes. Review both liability and comprehensive coverage.
Check for Open Safety Recalls
Used vehicles sold by dealerships must be checked for any open safety recalls before sale. But this is not always the case with private party sales. So it's essential to verify any used car is free of outstanding recalls that need to be fixed.
Go to the National Highway Traffic Safety Administration's website and enter the car's VIN to check for recalls. Address any open recalls immediately as they could be serious safety issues.
Consider an Aftermarket Warranty
Most used cars no longer have the original factory warranty. Purchasing an aftermarket extended warranty can give you protection against future repair bills. Third party warranties range from basic powertrain to bumper-to-bumper coverage.
Research warranty terms closely – some have high deductibles or exclusions. Reputable providers include Endurance, CarShield, autopom!, and CARCHEX. Make sure any warranty includes a cancellation option in case you sell the car.
Don't Forget Sales Tax Savings
There may be sales tax savings if you are trading in a current vehicle when buying your next used car. Many states offer a "trade-in tax credit, " reducing the sales tax you owe on the new purchase. You only pay sales tax on the difference between the new car price and trade-in value.
For example, if you buy a $15,000 used car and trade in a car worth $5,000, you only pay sales tax on the $10,000 difference. Be sure to maximize your trade-in value to lower sales tax. Get quotes from CarMax, Vroom, and dealers.
Final Thoughts
Finding the cheapest way to buy a used car requires thorough preparation and research. But taking these steps will help you score an affordable, quality pre-owned vehicle while avoiding overpaying. Focus on total cost of ownership, not just sticker price. Shop multiple listings and lenders. Negotiate a great out-the-door deal. And get any promises in writing before signing. Follow this guide and you'll be driving away smiling in your budget-friendly new ride.